Delivery limited to customers from Kerala ONLY at the moment. We hope the situation improves soon so that we may serve all as usual.
Meanwhile, stay safe and protect others.
Price : ₹ 120.00
Net Qty: 500 ml
Amba Go-Arak Liquid wash for Clothes and Dish
'Amba' Mutli-purpose liquid is based on Amruthasara Arka. The best know cleansing agent of all time. The liquid is made of a unique combination of Amruthasara and natural fragrances, retains a perfect pH balance of 7
This makes it extremely skin friendly.
The phenomenal purifying qualities of Amruthasara arka(Distilled cow urine), along with its anti-fungal and anti bacterial properties, ensures that this liquid gives your utensils and clothes the best possible cleaning and disinfectant effect. This liquid also requires less water to clean and rinse as compared to conventional soaps and leaves no chemical residue on the washed items.
Out of stock
Description
Amba Multi-Purpose Liquid
This product is developed by Mr. Subramani Prasad in the village perala with his team of passionate cow rears. Who has has been working for the preservation and upliftment of the Kasargod breed for a long time in association with the Gau Bank of Hosunagar Ramachandra mutt.
To augment his income, Mr. Prasad, in 2006, began innovating with cow urine. He discovered a formula for pesticides and pest repellent. The significance of Gomutra and Gomaya propounded by ancient teachings and literature is never taken lightly in this household. The formula is a unique blend of modern and traditional ingredients and techniques.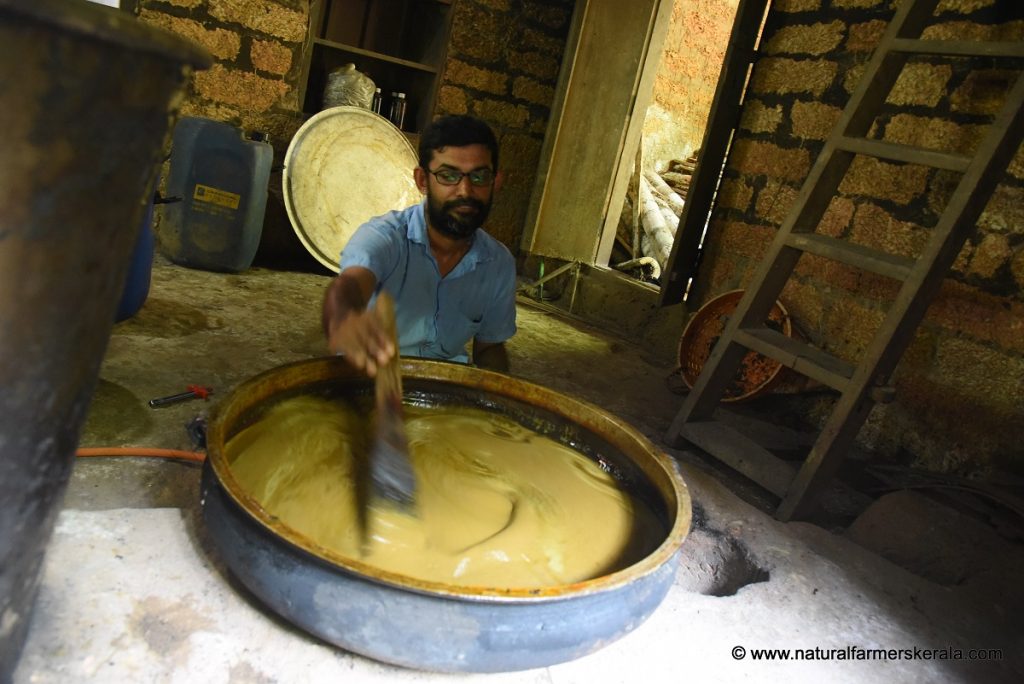 To know more about Mr. Prasad click the above image.
This dish washing liquid under my impressions is it cleans all the grease without leaving any suds or other residue of it's own. This effect, according to Mr. Prasad, is because of the distilled cow urine (Amruthasara Arak). The dryness caused by caustic soaps is also not a visibly seen after using this.
Ingredients: Amruthasara arka, Labsa, sodium hydroxide and natural fragrances.