Toddy | Sugar(Jaggery) Palmyra Palm Tree (Borassus flabellifer) growing on sand
---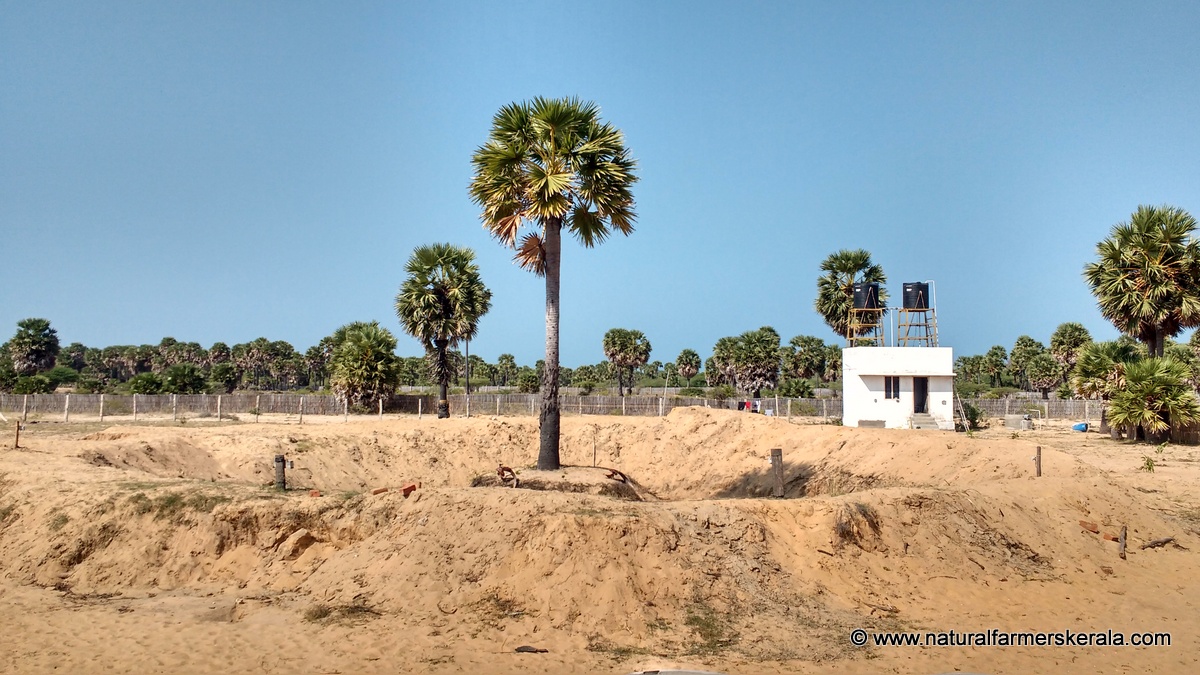 ---
Sand that you seen on the ocean and river beds are basically rocks which have eroded over time, weathered and pulverized over decades, some even millions of years old. Sand is also a type of soil. It is mostly found in the water bodies which carry them on to the banks or in deserts. So sand is rock and other rare minerals which are split into fine particles.
It is a misconception that fertile soil may turn to sand over time. Soil never turns into sand. Fertile soil may on occasions get covered by sand either because of flooding or desert winds causing the land to become in-cultivable. However, if it has sedimentation then the land will be very fertile. The Gangetic plain is one of the finest example of this.
Sand, by itself is in-cultivable, that's true but it does have it's benefits. Some sand in the soil is helpful in maintaining a certain amount of porosity which provides lesser resistance for a growing plants' expanding network of roots. Provided the roots find the source of requisite nutrients it's seeking, sand in the soil is in fact ideal.
Sand, it's loosest interpretation, constitutes of rocks, gravel, slit, clay and other sediments.
Yes you heard it right leaching of nutrients and water loss from the top layer of sand is the biggest problem. Because plants have fibrous feeder roots mostly on the surface unlike large trees, which happens to be the top 5 cm from the surface.
Sand with other sediments and humus will be one of the best medium to grow crops.
Palmyra palm tree with fruits growing on Sand
Palmyra palm tree grows extremely well on even sandy soil without much sediments. Tamil Nadu is the best place to see Palmyra palm growing on sand specially on the eastern coastal belt. I am sure it will be highly nutritious and loaded with minerals.
Palmyra palm is considered as a celestial tree in Tamil Nadu and it's bordering areas. It is a very primitive plant as this is known to withstand dry seasons for 1 or 2 years. More than 800 different uses of this plant have already been documented.
Palmyra palm jaggery and sugar is quiet famous in many parts of Indian for the excellent flavour rich jaggery which is produced from the toddy or sap of Palmyra palm tree.
Palmyra palm is also an excellent material to build fence and roof. Actually the real potential of the plant is yet to be revealed.